This content requires HTML5 & Javascript or Adobe Flash Player Version 9 or higher.
Buddemix®
Hollow-body stirring rotor
The BuddeMix stirring system is a slow speed hollow-body stirring rotor in weight-efficient disc shape for mixing watery liquids as well as highly viscous fluids and is hence most flexibly suitable for all kinds of applications and industries. Its unique design creates a dynamic flow in the container that allows the entire mixing of the components in very little time without the need to use baffles.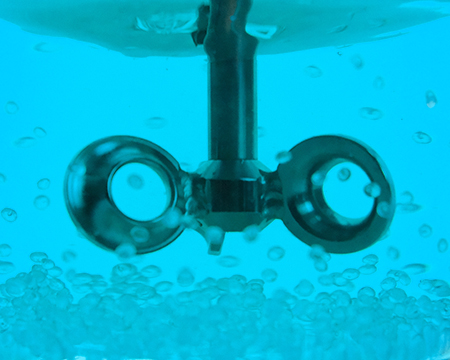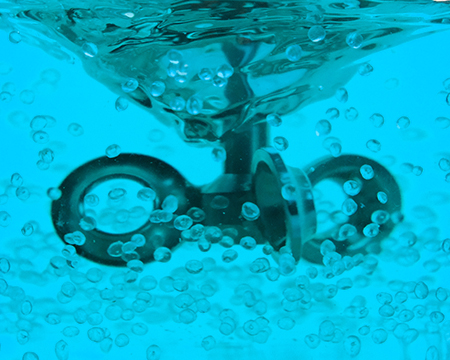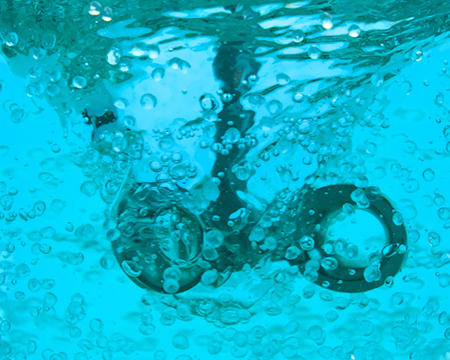 Technical data
Types of mixing

Homogenising

Suspending

Heat exchange
Viscosity
Medium to high viscosity fluids

Low to high viscosity fluids
Speed range

Low (80 - 250 rpm)
Flow type
Flow direction depending on the blade angle

Dynamic flow
Materials

1.4404 AISI 316L

1.4602 Hastelloy
®
C22
Recommended stirrer size in relation to the container diameter

0,3 - 0,75
Available sizes Ø

35 - 600 mm
The BuddeMix stirring system can meet the high demands of the pharmaceutical and food industries. High-grade materials and finishing (conform to FDA regulations, fine surface polishing, etc.) as well as perfectly homogeneous mixing results at slow speed and hence gentle stirring with excellent temperature transfer to the medium make the BuddeMix a highly efficient stirrer. The dynamic flow behaviour prevents dead zones and deposits in the container and the oscillating product flow allows a quick and homogenous mixing of the components even if supplied from top of the vessel.
Main area of application:
Chemical industry
Food industry
Pharmaceutical and cosmetics industry
Paper industry
Paints and coatings industry