This content requires HTML5 & Javascript or Adobe Flash Player Version 9 or higher.
Propeller stirring rotors
For various applications
The propeller is a well-known stirring rotor that is widely used for low viscosity fluids or suspensions. Typical for propellers are three rounded blades and the mainly axial flow pattern. This effect can be increased by using a guide ring.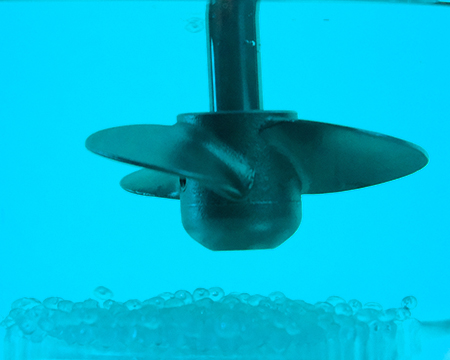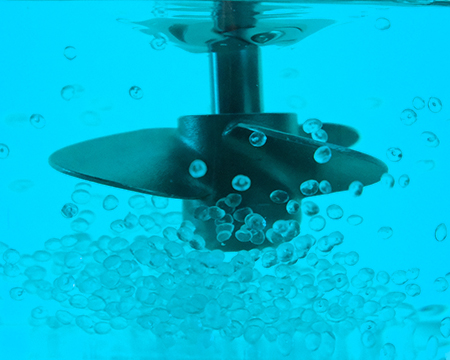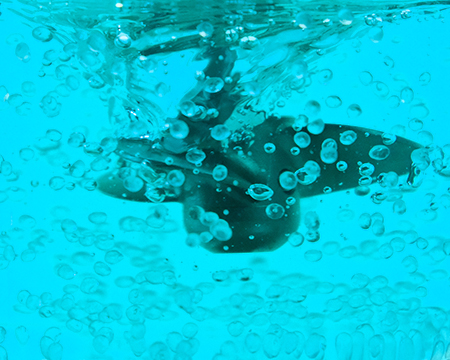 Technical details
Types of mixing

Homogenising

Suspending

Heat exchange
Viscosity

Low viscosity fluids
Medium to high viscosity fluids
Speed range

Medium (400 - 1.500 rpm)
Flow type

Axial

Flow direction depending on the blade angle
Materials

1.4404 AISI 316L

1.4571 AISI 316Ti

1.4602 Hastelloy
®
C22

PTFE-coated
Recommended stirrer size in relation to the container diameter

0,1 - 0,5
Available sizes Ø

45 - 400 mm
The application area of a propeller is versatile. It is suitable for homogenising low viscosity liquids or suspensions and provides a proper heat exchange. The flow is directed from the bottom of the container to the walls and up to the top. The stirring medium accelerates downwards at the propeller head.
Main area of application:
Chemical industry
Food industry
Pharmaceutical and cosmetics industry
Process engineering